Jonathan Quesnel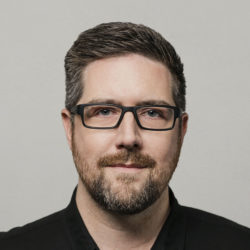 Interview with Jonathan Quesnel from Pragma Creation
Project Roy – Winner in Brand Design / Branding
1. Jonathan Quesnel, as a previous winner of the C2A Awards, how has winning the award impacted your career or business in the creative industry?
This kind of award serves to confirm your professionalism in the eyes of our customers rather than obtaining new ones.
2. Could you share your experience of the submission and evaluation process for the C2A Awards and any advice you might have for future applicants?
Most of the work is to create beautiful photos or mockups of the project as well as text that explains your creative process well. Then, filling out the submission form is a breeze.
3. What inspires your work, and how do you approach the creative process? Do you have any tips or tricks for staying inspired and creative?
Before embarking on creative work, I need to motivate myself, and to achieve this, I look for projects that amaze me, made by other designers.
It's like watching Rocky4 before having a boxing match, you won't necessarily be the best boxer, but you will at least be motivated to face the superstars 🙂 once well motivated to create the best possible identity, I progress in several modes that require you to change your approach to each of them if you are not part of a complete team: Designer, illustrator, strategist, salesperson, etc.
(It's also important to take breaks to re-evaluate your own work) and at some point or another, you will need the advice of someone or people you trust to get a fresh look at your work to find out what works best at first sight.
4. What are some of the biggest challenges or obstacles you've faced in your career or business, and how have you overcome them?
As an autodidact, the most difficult thing was to build my professional career by myself instead of going through the traditional path of studies and experiences accumulated in agencies. This was possible thanks to self-training / autochallenge and a great motivation to surpass myself by always investing more than expected by my clients in the assigned projects so that this one such as a small Chinese menu 🙂 is leverage to get a bigger project.
This avenue is not the easiest and the one I recommend, but it allowed me to acquire great versatility, to have a certain autonomy, and gain confidence in my abilities.
5. In what ways has winning the C2A Award enhanced your credibility and reputation in the creative industry, and how have you leveraged this to further your career or business?
First, it makes my client proud of the identity we have created for him, knowing that the industry has judged and recognized him. Then, this can lead to word of mouth which is the best referral.
6. Have you had any networking opportunities or collaborations as a result of winning the C2A Award, and how have these benefited your career or business?
It's quite recent but not yet.
7. Have you found that winning the C2A Award has increased the demand for your services or products?
Not yet impact them at this level but you never know
8. Looking back on your experience as a C2A Award winner, what would you say were the most valuable aspects of participating in the awards, and would you recommend it to others in the creative industry?
I have the impression that C2A judges above all the work carried out rather than the size of the agency or the client. I recommend without hesitation to present a work so you are proud of the result in the competition.
9. How do you stay current with new trends in the industry?* How do you incorporate these into your work?
In my case, it's by surfing on several reference sites (for contests, trends, etc.) By also looking with a critical eye at everything that circulates around me. I also accumulate in a folder everything that inspires me. From a simple typeface composition of an email promotion to an original photographic treatment. During a breakdown of inspiration, you can do an overview of this file and remind yourself why it appealed to you.
10. And the final question, Jonathan Quesnel how did you come up with the concept for the winning project you submitted to the C2A awards?
We must first get a clear head of the essence of the company that we have to identify by this logotype (its values, its mission, etc.). And then, bring it back to its simplest expression, because you can't illustrate everything at once. Here I bet on 2 strong and contradictory elements: Freshness and Impact.
At this moment the creative process begins because we already have a small idea of what we are looking to represent as a mood.
—-
More about Jonathan Quesnel and the Project:
C2A – Roy – Winner in Brand Design / Branding
Client/ Project: Roy + CO
All C2A Winners: