Beno Saradzic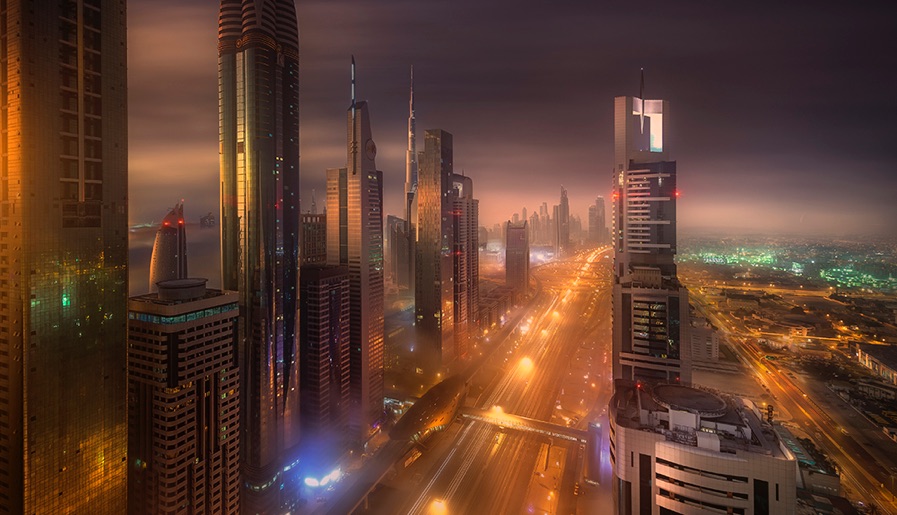 Beno Saradzic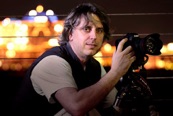 Interview with 
Beno Saradzic
, Moving Images 1st Place Winner, 2015
1. What's your background? 
I've a background in architectural design visualization and 3D visual effects and animation. My work in photography and time-lapse cinematography draws a lot of knowledge and inspiration from my various skills and influences.
2. What is your upcoming project? 
I'm producing, directing, and filming a series of short films, commissioned by the Abu Dhabi government. I've been working on the project for nearly a year now. I'm also in the early stages of producing my first large-format photography book, featuring unique aerial views of the UAE. I'm a multi-disciplinary, multi-tasking visual artist so I'm never bored. I don't have the time!
3. Was there anything specific that you can remember that made you want to become a photographer? 
Global economic crisis of 2008 hit the real-estate industry very badly. My profession was architectural visualization and almost overnight, we lost most of our clients. It was bad. About the same year, I received my first digital camera, as a gift from my partner. Photography became my instant passion and a year later, I landed my first professional assignment and won my first photography contest. I became a full-time photographer in 2011 and I haven't looked back since then.
4. Few words about your MIFA 2016 winning work. 
'The Voyage' is a short time-lapse film, featuring one of the major architectural landmarks of the United Arab Emirates, the Sheikh Zayed Grand Mosque. Time-lapse cinematography is one of my specialties and in this film, I experimented with various filming and image-processing techniques which I learned over the past few years. 'The Voyage' takes the viewer on a first-person discovery of this magnificent structure which is told in a visual language only time-lapse cinematography could convey. It's a tale of shadows, light, volumes, textures, and colours, defined by the passage of space and time.
5. What has been your most memorable assignment and why? 
Probably my first one! I was commissioned to shoot a series of 'Light-Art' photos, essentially, abstract patterns of light streaks produced by moving various types of light sources in front of the camera's lens in a totally blacked-out studio. It was a very unusual, highly technical, and creative assignment. I designed my own light sources, and produced all electronic parts and tools which allowed me to create a variety of light paintings as requested by the client. It was a great success which gave me a huge boost to continue practicing photography professionally.
6. What made you start cinematography and time lapse?
I've been a huge fan of cinema ever since I was a kid. Back in 1982, when I was still in my teens, I saw 'Koyaanisqatsi: Life out of Balance'. It remains one of the visually, and musically, one of most stunning and arresting films I've ever seen. It left a huge impact on my young mind. It must have been the first time I've seen time lapse cinematography used in such a powerful and dramatic extent. My very first experiments in photography involved shooting short time-lapse sequences. The first results mesmerized me so I decided to shoot my first short time-lapse film, titled 'Abu Dhabi 2011'. It became a sensation in the UAE where I shot it and this led to various opportunities, including my collaboration with the BBC Natural History Unit. I shot all of the urban time-lapse sequences on their ambitious 'Wild Arabia' documentary series which was nominated for an Emmy award in 2014, including Best Cinematography in which I was credited.
7. What sorts of steps did you take to learn photography? Classes, workshops, books? 
I don't have any formal photography education. I never attended any classes or workshops. What I know about photography, I learned on my own, mainly through various trials and errors. I sourced my own information, primarily on YouTube, various photography forums, books, and photo magazines. Of course, none of the reading will make you a photographer. The formula for becoming a good photographer is really simple; buy a camera, go out and shoot. A lot.
8. How important is Photoshop in your final images? 
It's as important as the darkroom used to be in the days of film photography. It's where the vision of the artist becomes an image, a digital one, or a printed one. Photoshop allows the photographer to control every aspect of the image with great ease and instant feedback and this leads to creative experimentation and ultimately, better looking photos. But Photoshop can't turn a bad composition into a good one. It won't fix poor focusing or wrongly exposed photographs. In short, Photoshop won't make a photographer, just like a camera won't make one either.
9. Do you have any tips for an aspiring photographer who's picking up a camera for the first time? 
My advice would be to forget comparing brands and try to figure out which camera is better than the other one. When aspiring photographers are starting out, ALL cameras will be too good for them! My advice is to buy whatever camera you can afford and stop wasting time looking at tools and hardware. All it matters is to train your eye and this takes practice. Lots and lots of it. Shoot thousands of photos, every month, for several years and you'll become a photographer. There's no shortcut. There's no camera brand that will make this task any easier for you. I promise you.
10. What is your photographic training, and what equipment do you use?  
I use primarily Canon equipment. I have several Canon 5DsR, 5D MK3 / MK2 bodies with battery grips. They are great cameras and proven workhorses, tested in freezing temperatures, sizzling hot climates, and wet conditions. I'm not saying that Canon is better than any other brand. Nikon and Sony are great too. I'm obviously heavily invested in Canon lenses which are the biggest expense in any photographer's camera bag. It becomes hard to switch camera bodies once you own a dozen or so lenses from one camera producer.
I use tripods from Gitzo, Manfrotto and Benfro. My tripod heads are from Really Right Stuff and Manfrotto.
I work with time-lapse motion control equipment from CamBLOCK, Syrp, and Promote Remote Systems. My Neutral Density filters are from LEE and Formatt. My preferred memory cards are from SanDisk, the Extreme Pro series. They are fast and very, very reliable. I use several computers where I process my images; a custom-built PC from ADK Computers and a custom-built mobile workstation from Origin PC. My operating system of choice is Windows 10 Pro-64-bit. It's very stable, fast, and perfect for this type of work.  Finally the software – for me, that's Adobe Suite, NIK Collection of plugins, Red Giant, LR Timelapse, and others.